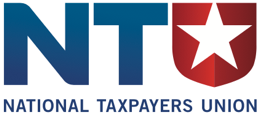 Washington, D.C.- Today Congressman Tom Emmer (MN-06) was honored by the National Taxpayers Union (NTU) for having one of the strongest voting records in Congress for supporting lower taxes, limited government, and economic freedom.
"I am honored to be recognized by the National Taxpayers Union," said Congressman Emmer. "Hardworking Minnesotans maintain a budget, spending within their means while taking good care of their families. Our government should follow their example and do the same."
"Only lawmakers with a voting record that is the best-of-the-best will earn NTU's Taxpayers' Friend Award," said Pete Sepp, President of NTU. "Congressman Emmer has demonstrated a tireless commitment to supporting taxpayers' interests in Washington, and a dedication to solving the government's tax-and-spend problems with action rather than just words. Fixing America's budget problems takes hard work, and Congressman Emmer has been doing that work every single day."
This year Congressman Emmer scored 86 percent on the National Taxpayers Union's rating scale compared to the House average of just 51 percent. NTU's rating is calculated by evaluating every vote that has an impact on tax, spending, trade, and regulatory policy.
See NTU's full 2017 congressional scorecard and further analysis here.
###