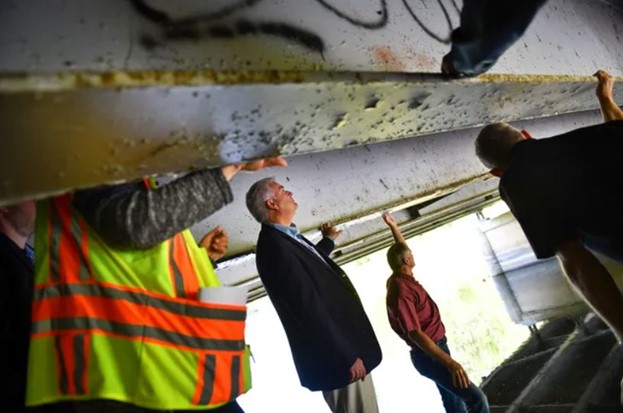 Investments in transportation infrastructure will help keep Minnesotans and our state's economy moving for generations to come.
Congress must continue to prioritize long-term, targeted transportation funding for needed infrastructure repairs and improvements. We must also ensure that American tax dollars are being utilized effectively and efficiently. Furthermore, we must reform the infrastructure permitting process so that these critical projects can move forward.
One of my priorities in Congress is bringing back federal funds for local hard infrastructure projects in the Sixth District. You can view a list of the Community Project Funding requests our office has championed, here.
Some of our additional work related to transportation can be found here:
We passed the Lower Energy Costs Act, which included vital permitting reform provisions for our nation's infrastructure projects. These critical reforms will allow infrastructure projects to move forward, uninhibited by bureaucratic red tape.
In the 118th Congress, we cosponsored the Preserving Choice in Vehicle Purchases Act. This legislation, when enacted, protects Americans' freedom of choice when purchasing vehicles and prevents the federal government from issuing any rule that would ban the sale or use of vehicles powered by internal combustion engines.