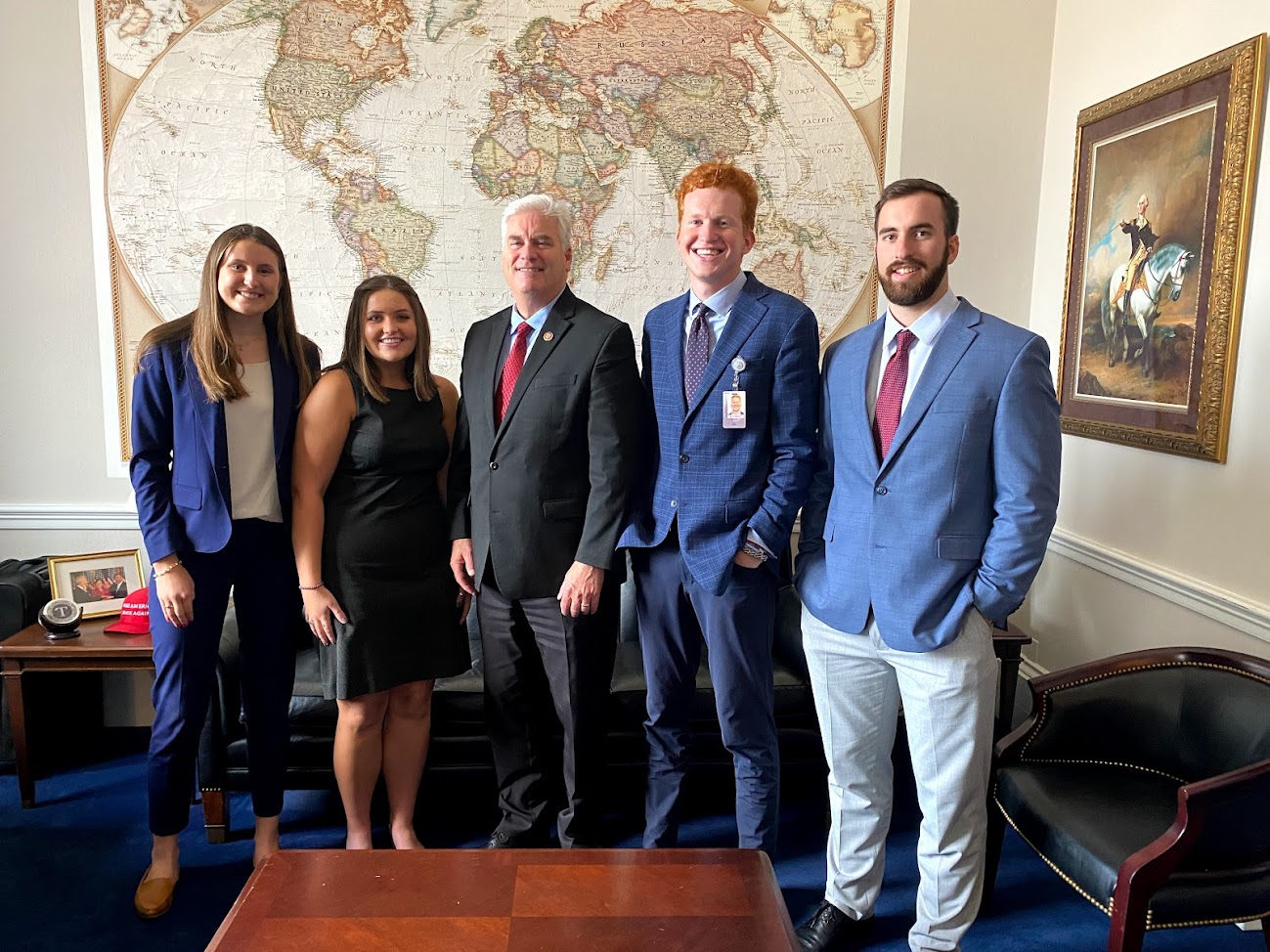 Our internship program provides students and recent graduates with hands-on experience in government and public service. Throughout the internship, individuals will gain a unique opportunity to be immersed in the legislative process, experience the impact that a congressional office has on its constituents, develop valuable professional skills, and expand their network.
Intern responsibilities may include the following:
Answering the phones
Assist with constituent requests
Attend briefings and hearings
Composing response letters to constituents about their policy concerns
Conduct research on current legislation
Compile press clips
Lead tours of the Capitol building
Other tasks as assigned
Both the Washington D.C. and District office allow for full and part-time internships. For students seeking college credit, we can accommodate your school's requirements.
Washington, D.C. Office
Congressional interns are a vital part of my office in Washington, DC. Interns have the opportunity to learn about the legislative process and many of the other important functions of a congressional office. This internship is a unique experience because of the intern's involvement in the legislative process, the extensive networking opportunities, as well as the ability to live and work in our nation's capital.
District Office
An internship in my District Office provides interns with the opportunity to see first-hand the impact that a congressional office has on the district as well as its constituents. Interns are an essential part of my District Office in Otsego.
Applications for the Fall session are due no later than May 1, 2023
Applications for the Spring session are due no later than August 1, 2023
Applications for the Summer session are due no later than December 1, 2023