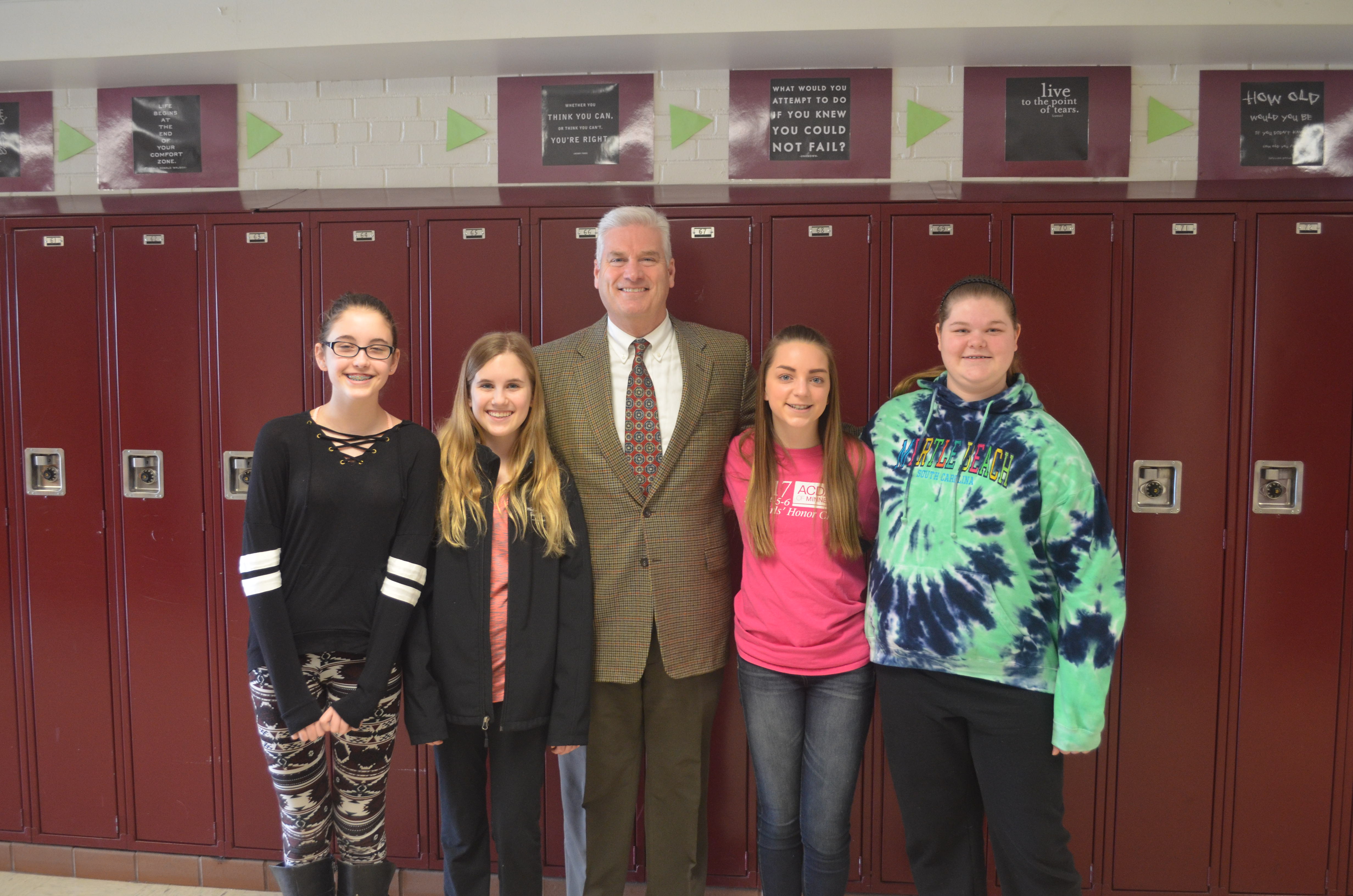 Congressman Emmer with Congressional App Challenge winners Erika Mork, Ella Mork, Jessica Tober and Samantha Pieper during his visit to Central Middle School to congratulate them.
Each year, my office participates in the Internet Education Foundation's Congressional App Challenge. In 2013, Congress established this challenge, recognizing that Science, Technology, Engineering, and Mathematics (STEM) skills are becoming increasingly important to the economic success of the United States. People who are trained in these fields will be better equipped to find work and advance their careers in a world that is increasingly dominated by technology.
This competition invites high school students around the country to compete against their classmates in creating their own software application for mobile devices, better known as an app.
For information on how to apply, please click on the link at the bottom of the page. By entering this competition, each student is agreeing to follow the rules laid out by the challenge administrators and judges, so make sure to read through very carefully.
Learn more about the Congressional App Challenge by clicking here.