Washington, D.C. – Last week, Congressman Tom Emmer (MN-06) spoke at the launch of the Congressional Personalized Medicine Caucus.

On February 19, 2020, Rep. Tom Emmer (R-MN), Rep. Eric Swalwell (D-CA), Sen. Kyrsten Sinema (D-AZ), Sen. Tim Scott (R-SC), launched the bicameral, bipartisan, Congressional Personalized Medicine Caucus. The four co-chairs hosted the first briefing on February 26 to introduce the Caucus.
"The Personalized Medicine Caucus is an effort to bring Congressional attention to new biomedical innovations and advance policies that help American patients affected by cancer and other devastating diseases," said Emmer. "Our approaches to health care should be as diverse and individualized as the patients it serves. This effort will help bring that goal to fruition."
Emmer concluded, "As a co-chair, I was honored to speak at the first briefing of this new Caucus. I was inspired by the experienced panelists who shared their insights about this emerging field. One thing is certain: Americans have a lot to be hopeful for in the rapidly advancing field of health care innovation."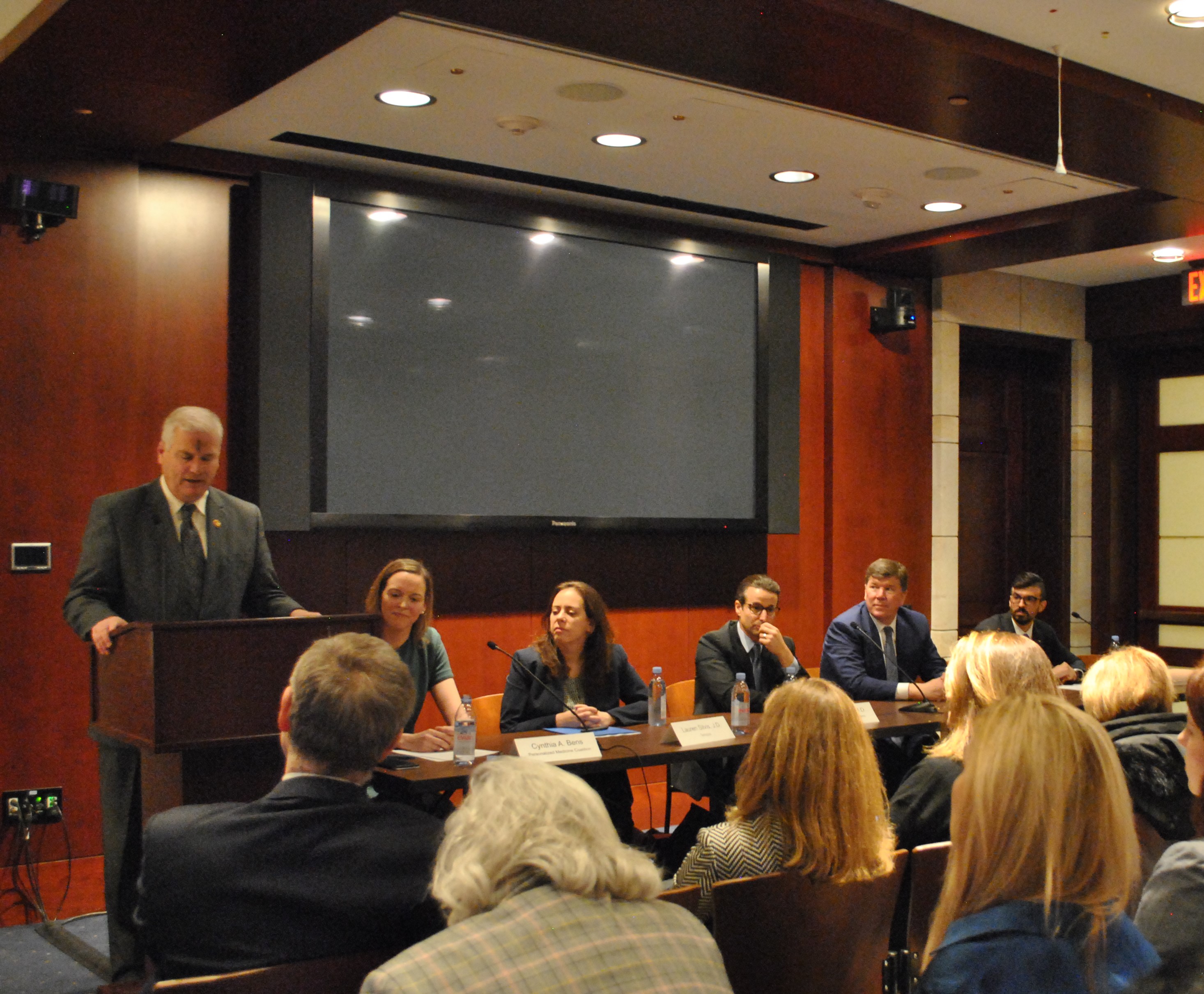 Congressman Emmer speaking at the Congressional Personalized Medicine Caucus briefing.
Personalized medicine, also known as precision or individualized medicine, is a quickly advancing field that utilizes genetic and genomic testing to help improve patient diagnoses and customize medical treatments. This gives physicians the ability to treat patients with comprehensive and holistic treatment plans that are individualized for them, ultimately improving outcomes while making treatments more effective and efficient.