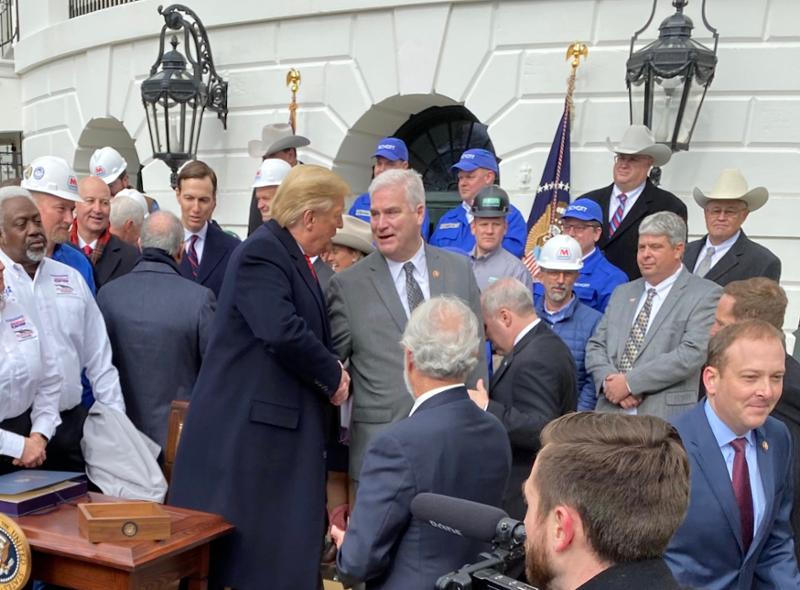 Washington, D.C. - Today Congressman Tom Emmer (MN-06) attended the White House Signing Ceremony for the United States-Mexico-Canada Agreement (USMCA). Congressman Emmer looked on as the President signed the bill.
"Today is the culmination of the Administration's ongoing efforts to secure better relations with two of our most significant trading partners. The Administration kept the American farmer, producer, and manufacturer in mind as they increased access to critical markets and brought about a more prosperous trade relationship. I applaud the Administration's relentless commitment and I look forward to swift ratification by our Canadian neighbors." said Emmer.
USMCA brings many positive changes to Minnesota, including the elimination of Canada's Class 7 dairy pricing scheme for dairy farmers, improved regulatory guidelines for medical device manufacturers, and improved intellectual property protections for Minnesota's entrepreneurs.