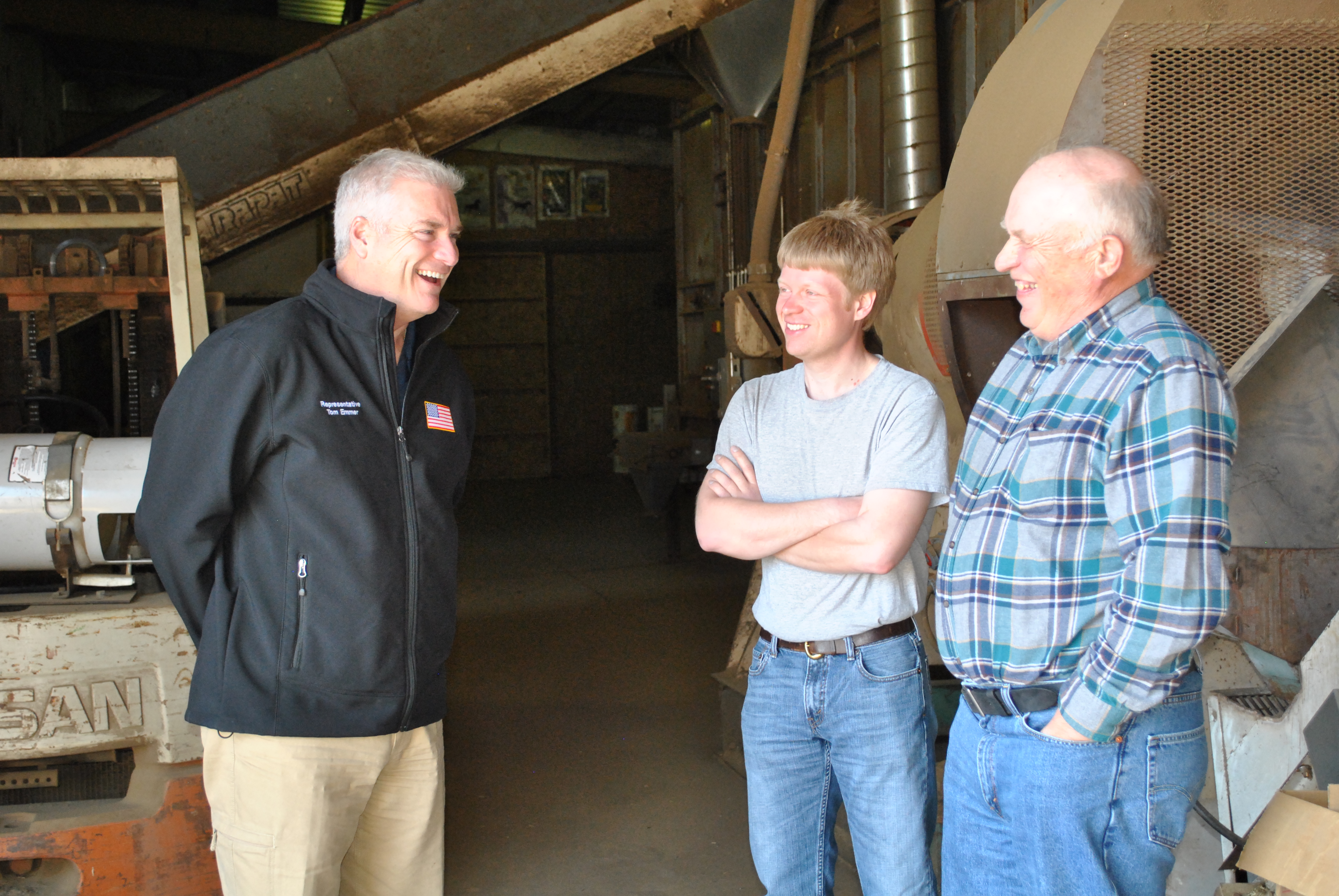 Agriculture is the backbone of the American economy. Nowhere is that more evident than right here in the state of Minnesota. As the nation's top producer of turkey, sugar beets, oats, sweet corn, and green peas, and a leader in soybean, dairy, pork, beef, Minnesota is recognized as an agricultural leader throughout the world.
Farming is a uniquely high-risk venture, and Congress has the responsibility to give farmers the tools they need to manage that risk. As a former member of the House Agriculture Committee, I believe the prosperity of our farming sector is critical and will work to ensure that our farmers have the resources they need for the effective and safe production of America's food supply.
Take a look at some of my recent work to support Minnesota's Agriculture community:
A prolonged downturn in the agricultural economy has placed considerable stress on our farmers and producers. That's why I introduced the Stemming the Tide of Rural Economic Stress and Suicide (STRESS) Act to provide farmers with additional mental health resources.
Biofuels are a success story to rural Minnesota and an important added-value agricultural product. That is why I have continually advocated for the Environmental Protection Agency and the Administration to protect this vital industry.
Minnesota's Sixth Congressional District is home to the largest dairy-producing county in the state. That is why I fought for improvements to risk management tools for our milk and cheese producers.
More on Agriculture
March
2020
January
2020
December
2019
November
2019
October
2019
September
2019
June
2019