Klobuchar, Emmer, and Bipartisan Congressional Coalition Highlight the Need for Congress to Lift the Trade Embargo with Cuba
Klobuchar and Emmer joined with a bipartisan congressional coalition and Cuban entrepreneurs to discuss how increased trade is benefiting American economy and allowing Cuba's private sector to grow
Last year, Klobuchar introduced the bipartisan Freedom to Export to Cuba Act in the Senate to lift the trade embargo and knock down the legal barriers to Americans doing business in Cuba; Emmer has introduced the House companion version of the bill
WASHINGTON, DC – Today, U.S. Senator Amy Klobuchar, Representative Tom Emmer, and a bipartisan congressional coalition held a press conference with Cuban entrepreneurs to highlight the need for Congress to lift the trade embargo with Cuba. Last year, Klobuchar introduced the bipartisan Freedom to Export to Cuba Act in the Senate to lift the trade embargo and knock down the legal barriers to Americans doing business in Cuba. Emmer has introduced the House companion version of the bill.  
"For far too long, U.S.-Cuba policy has been defined by the conflicts of the past instead of the realities of today and the possibilities for the future. I've spoken with business owners in Cuba and in Minnesota who look forward to the new economic opportunities that would come with lifting the embargo," Klobuchar said. "We need to turn the page on the failed policy of isolation and build on the progress we have made to open up engagement with Cuba by ending the embargo once and for all."
"Over the past two years there have been important changes on the island just 90 miles off our coast," said Emmer. "The private-sector economy in Cuba continues to grow and today, we heard from four incredible young women who have excelled as entrepreneurs and are eager for the ability to grow, expand and continue their success. I look forward to working with President-elect Trump and the 115th Congress to make their success a reality and provide new opportunities for both Cubans and Americans alike."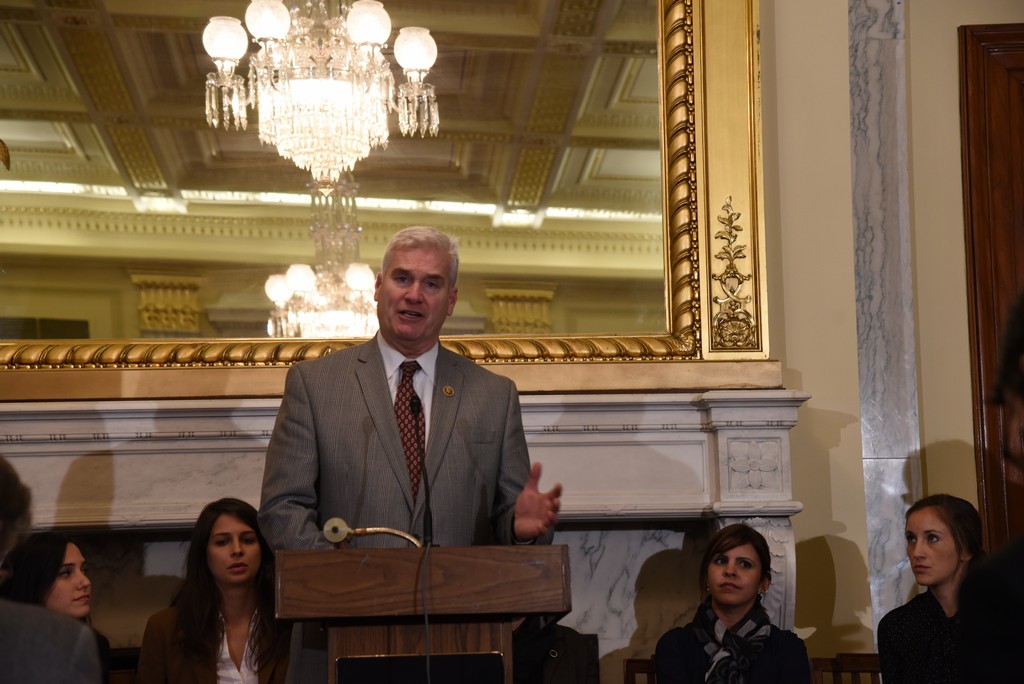 Klobuchar's bipartisan Freedom to Export to Cuba Act, which currently has 25 Senate cosponsors, lifts the current embargo and allows more U.S. goods to be exported to Cuba. The bill would eliminate the legal barriers to Americans doing business in Cuba, boosting job creation and exports. It does not repeal provisions of current law that address human rights in Cuba or that allow individuals and businesses to pursue claims against the Cuban government.
Emmer is the lead sponsor of the Cuba Trade Act which will lift the Cuba embargo that has been in place for more than half a decade. Additionally, Emmer is a chair of the U.S. House of Representatives' Cuba Working Group which was established to promote increased trade, travel and investment in Cuba, to open new markets, create jobs in both countries, promote human rights and improve the security posture of the United States.

CAPTION: Klobuchar and Emmer discuss the need for Congress to lift the trade embargo with Cuba.
###