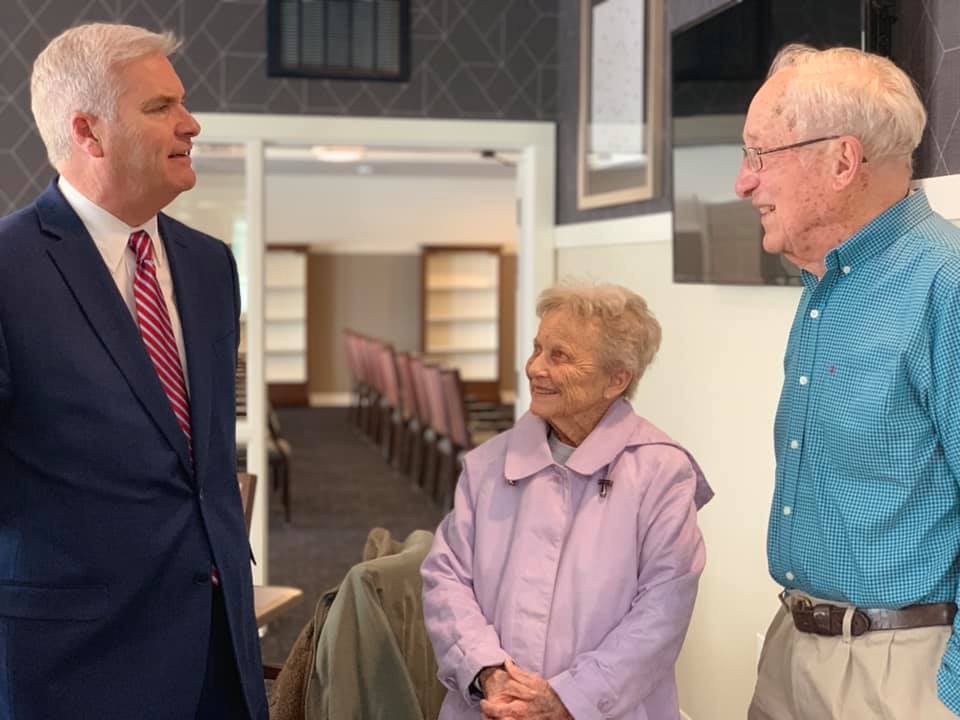 Our seniors have laid the foundation for the rich traditions and thriving communities we see throughout Minnesota. Senior citizens offer wisdom, varied experiences, and deep insights. Our seniors and their caregivers deserve to age with dignity and support, including access to the resources they need, and I will do my best to ensure that continues.
The long-term solvency and success of Social Security is something I take very seriously. According to the 2019 Social Security Trustees Report, the trust fund reserves are expected to be depleted by 2035. As Congress works to balance the current unsustainable budget, I remain committed to preserving Social Security for current beneficiaries and making these programs solvent for generations to come.
It is paramount that Americans have access to the resources and information they have worked a lifetime to obtain. I will continue to work to ensure that the government keeps its promises to America's seniors, honoring the commitment that so many depend upon in their retirement years.
Here is some of my work to support our seniors as they enter their golden years:
From navigating Social Security to selecting care services, ensuring seniors are aware of the multitude of resources my office and our community provides is extremely important. My staff have coordinated senior forums and will continue to educate constituents on the many services offered.
Work must be done to ensure individuals have access to the medical equipment. That is why I am a cosponsor of the Protecting Access to Wheelchairs Act, which ensures access to complex rehabilitative manual wheelchairs under Medicare, and the Ensuring Access to Quality Complex Rehabilitation Technology Act, which provides complex rehabilitation equipment for those with severe medical needs. These efforts work to keep medical equipment affordable and accessible.
Medicare Advantage is an important program and option that provides quality care, flexibility, and choice to over 22 million Americans. I will work to support this important health care option which is why I signed a letter to The Centers for Medicare and Medicaid Services (CMS) expressing support for Medicare Advantage.
More on Seniors
June
2021
February
2021
January
2021
November
2020
October
2020
May
2020
May
2019