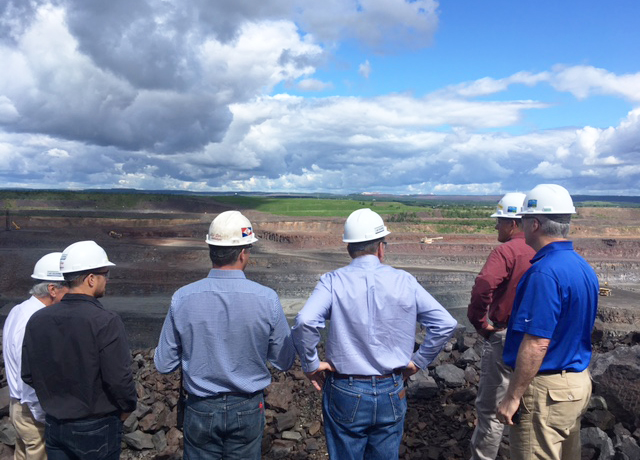 As someone raised in the Land of 10,000 Lakes around my family's lumber business, I know that job creation and protecting the environment are not mutually exclusive endeavors. There is a delicate balance between maintaining our state's abundant resources and encouraging economic output and growth. But all-too-often heavy-handed policies that come out from Washington bureaucrats harm industries such as agriculture and mining, which are vital to our success as a state.
The Sixth Congressional District is home to the Monticello Nuclear Generating Plant, the Sherco power plant, freight corridors that move oil from the Bakken Oil Field, and numerous electrical co-ops that provide electricity to homes and businesses. America needs sound energy policy to heat homes and businesses during our brutal winters, and to support commerce to keep Minnesota vibrant and growing.
When it comes to energy production, we need to have an approach that responsibly takes advantage of the resources available while also reducing our dependence on volatile foreign nations.
With the advancement of projects such as the Keystone XL pipeline, Enbridge Line 3, new energy technology, and the evolution of traditional energy sources, America must strive to be a world leader in energy production and exports. As a member of the Congressional Biofuels Caucus, I also support the investment and development of the renewable energy sector to provide a secure and budget-friendly mix of energy sources.
We need to cut back on regulations that stifle private industry and ensure all government programs—new or existing—help, instead of hinder, every Minnesotan's ability to responsibly utilize the natural resources our state provides.
Minnesotans are fully capable of taking advantage of our abundant natural resources while still being good stewards of our environment. That is why I introduced Minnesota's Economic Rights in the Superior National Forest (MINER) Act to allow Minnesotans to continue exploring new mining projects that are so vital to our state's economy.
A long-term solution to our nuclear energy waste storage is critical to the health of our nuclear power plants, including our very own in Monticello. That is why I cosponsored the Nuclear Waste Policy Amendments Act to provide for a permanent nuclear waste repository and improve our nation's nuclear waste management practices.

Businesses need certainty in order to grow and reinvest in their operations. That is why I fought for the federal government to live up to its promises and reverse efforts to accelerate the phase-out of the Wind Production Tax Credit used to finance the production of wind generation facilities.
More on Energy, Environment, and Natural Resources
October
2017
January
2017