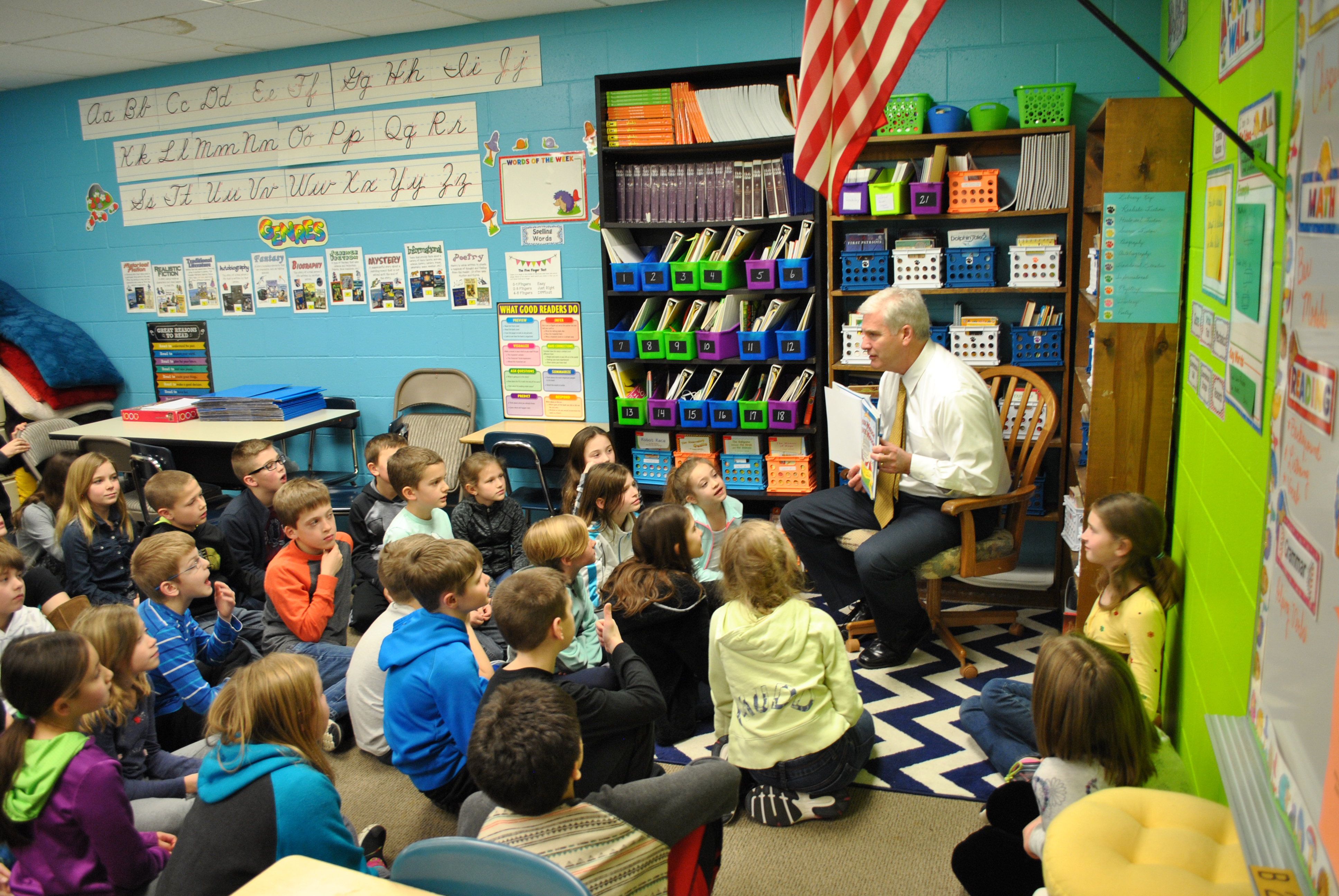 As a father of seven, I understand that America's education system should be as diverse and individual-oriented as the people it serves. Education is the cornerstone of building and protecting a strong, competitive workforce. I support localizing control of education and have long been a supporter of a school choice system that would allow parents to send their children to the public, private, or religious schools of their choice. No student should be punished simply for living in the wrong zip code.
We also need to pave the way for new and innovative teaching tools that provide every student with a tailored approach to learning, whether it be through technology or specialty schools. Unfortunately, while most students are urged to pursue a degree from a four-year institution, fewer are pursuing careers in trade-related areas, creating a lack of skilled workers in areas such as machinery and engineering. The "skills gap" has become increasingly noticeable and more problematic for businesses throughout Minnesota. A skilled workforce is essential to our state's future economic growth, and as graduates flood the labor market, they must also have gainful employment waiting for them.
Schools at every level should prepare students for success; our future depends on it.
Here is some of my most recent work to improve our education system for our children:
I have been a long proponent of encouraging students to consider career paths that work to close the "skills gap." That is why I am a lead cosponsor of the CHampioning Apprenticeships for New Careers and Employees (CHANCE) in TECHnology Act. This bill would establish a public-private partnership to help improve technology apprenticeships and training.
College affordability has saddled a generation with unsustainable debt. I have been exploring ways to work with community leaders to reduce student loans which is why I am a cosponsor of the Employer Participation in Repayment Act. This bill encourages employers to offer student loan assistance as tax-exempt benefits.

It is crucial that our communities come together to support our future workforce. Each year I host an annual Young Women Leadership Program, which is an event held by women-owned or women-run businesses and provides a panel for high school-aged young women to learn and engage with female leaders in Minnesota.
More on Education and Workforce Development
October
2021
July
2021
April
2021
January
2021
December
2020
September
2020
July
2020