Congressional App Challenge
I am happy to announce that my office will once again be participating in the Internet Education Foundation's 2017 Congressional App Challenge. In 2013, Congress established this challenge, recognizing that Science, Technology, Engineering and Mathematics (STEM) skills are becoming increasingly important to the economic success of the United States. People who are trained in these fields will be better equipped to find work and advance their career in a world that is increasingly dominated by technology.
This competition invites high school students around the country to compete against their classmates in creating their own software application for mobile devices, better known as an app. The submission period for this exciting challenge will begin on July 26, 2017 and will close by 11:59 AM Eastern Standard Time on November 1, 2017. 
To learn about how to apply and to learn the rules surrounding the challenge, please click on the link at the bottom of the page. By entering this competition, each student is agreeing to follow the rules laid out by the challenge administrators and judges, so make sure to read through very carefully.
In 2015, Shihab Ahmed, Omar Qureshi, Furqan Syed, and Maha Syed of Mounds View High School won the Congressional App Challenge with their "Learn Spanish" App. I was incredibly impressed by these four student's efforts in creating their app, and building crucial STEM skills that will benefit both their futures and the future of this country. Minnesota's Sixth District is home to many talented students and I am looking forward to seeing what everyone comes up with this year!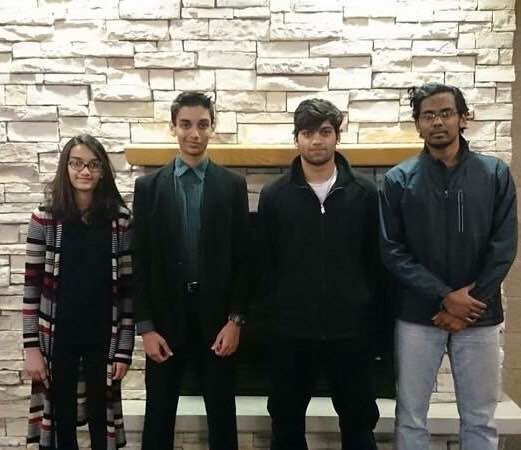 2015 App Challenge Winners
Documents